A family-friendly travel guide to Barbados
With a bit of research and planning, the perfect vacation can be a snap! At ZenBreak, we know every inch of Barbados, and we're sharing some local tips and our family-friendly travel guide to Barbados, below!
Many travelers have discovered that there is a world of young smiles beyond the miles of white sand beaches. This Caribbean island boasts of a vast amount of things to do with the kids. From wildlife reserves to caves, and nature hikes to museums you can expect a warm family-friendly environment in more ways than just one!
Before we begin, let's talk about the size of Barbados
Barbados is 439 sq km (166 sq miles) on the south-eastern part of the Caribbean Sea and takes about 5 hrs to fly from New York and 4 hrs from Miami. It is the 13th smallest country in the world, and getting around is pretty easy! This makes options plentiful and drivetime negligible. With such ease in commute time, it means you can do more in a day while hearing a lot less of 'Mom, how long till we get there?'. On that note, let's dig into the top activities ZenBreak recommends for your next family holidays!
The top family-friendly things to do in Barbados
Visit the Barbados Wildlife Reserve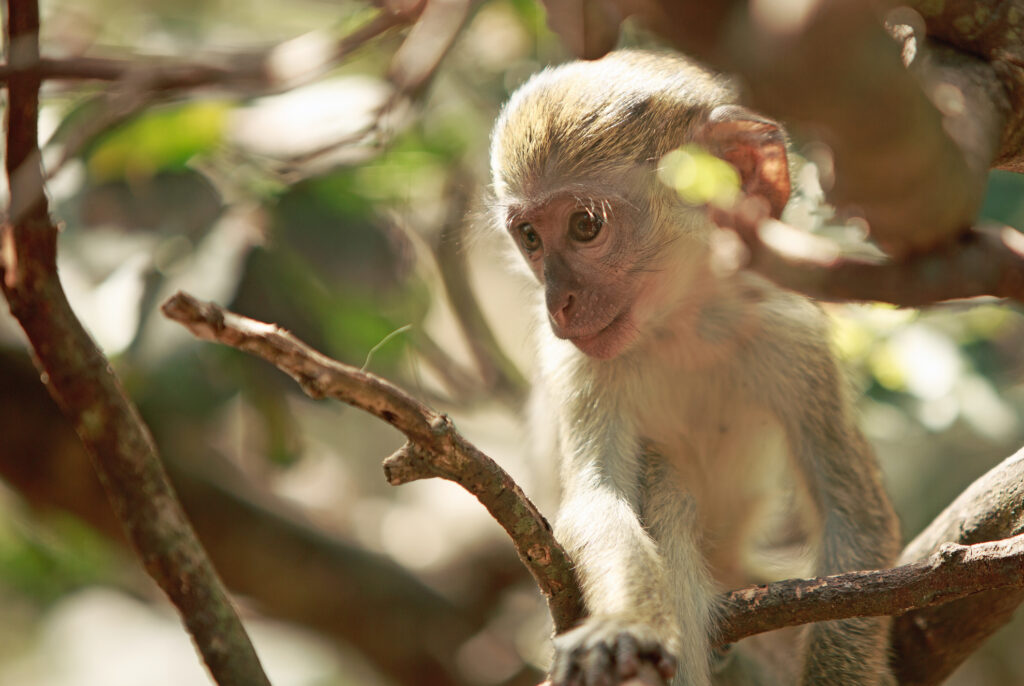 The wildlife reserve at Barbados is a perfect place to spend a warm afternoon and enjoy close-up encounters with rare wildlife. The reserve hosts tortoises, iguanas, parrots, peacocks, and a rare species of green monkeys. Your kids will have a great time strolling down paths decorated with beautiful artifacts while learning about unique animals and ecosystems. You can find more information about the Barbados Wildlife Reserve and its reviews on Trip Advisor.
Explore the Barbados Museum and its Historical Society
The Barbados Museum is recommended for everybody – but it's especially great for a family trying to beat the mid-afternoon heat!. The museum features a state-of-the-art gallery while introducing children and adults alike to Barbados' natural and colonial history, as well current environmental initiatives and the flora and fauna that call it home. For the kids, they get to play fun and interactive games that keep them active and learning. It's a win-win activity!
Enjoy a Tram Adventure in Harrison's Cave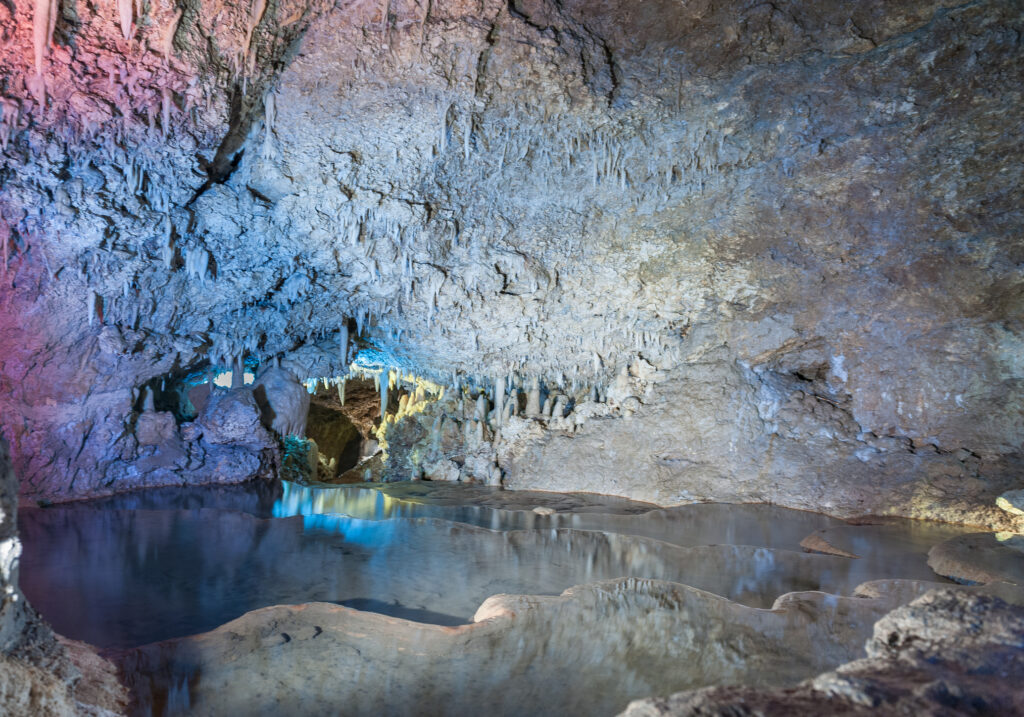 Harrison's Cave offers one of the most impressive things to do in Barbados and is one of the only places where you can travel on a tram through this crystallized, limestone cave. Harrison's Cave was discovered in the 1830s and opened for exploration in the early 1970s.
In 1981, it was finally opened for public access, allowing families to enjoy the experience of traveling through stunning limestone, stalactites, and stalagmites formations. It is a must-see sight when you visit Barbados for vacation or travel.
Swimming With Turtles in Carlisle Bay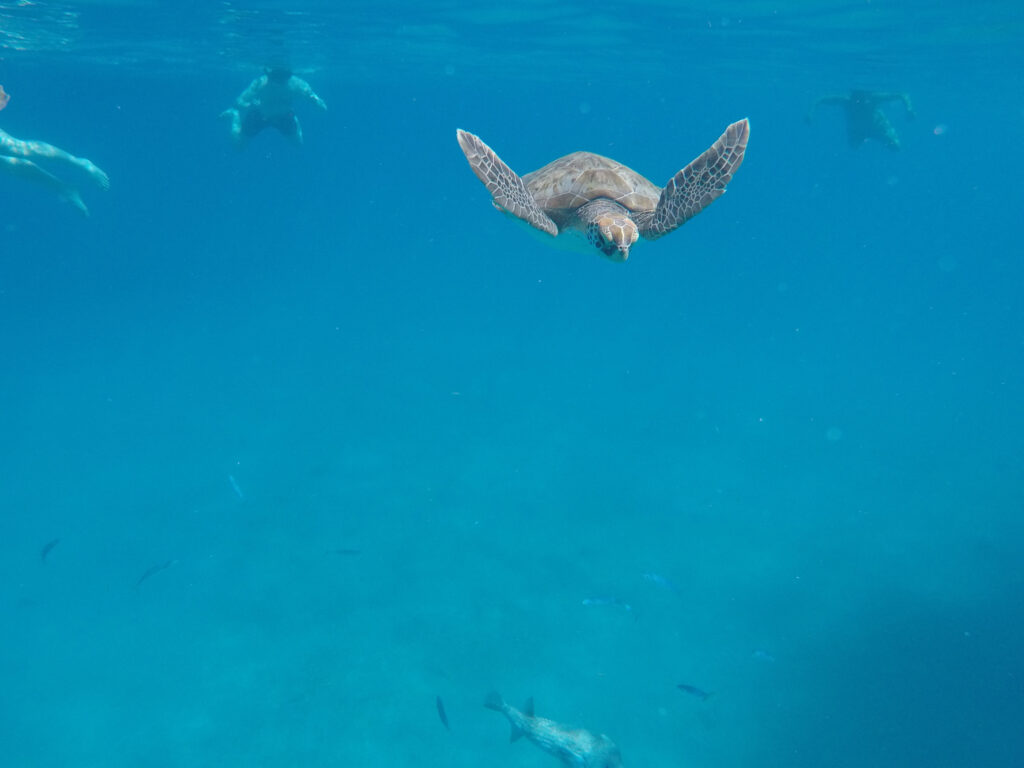 Anyone can gloss over Carlisle Bay as an area filled with beach bars and action. However, its crystal clear waters, white-sand beaches, shipwrecks, and gentle tides are perfect for families that want the best of both worlds.
The bay showcases thriving marine life and is visible from glass-bottomed boats without the need for scuba diving. Swimming next to gentle green turtles is also experience teenagers won't want to miss. If you are lucky you may also see some manta rays swimming by.
Take a Hike to Rejuvenate Your Energy
Hike Barbados explores Barbados' distinctive geological and social structure by taking you through cane fields, gullies, tropical forests, and seaside settlements. Along the way, you'll make new friends, get some good exercise, and witness the delicate balance of Barbados' unique legacy and ecology.
The organised treks are free, however, donations to the Barbados National Trust are appreciated, in turn preserving our built and natural environment for generations to come.
The best beaches for your family-friendly Barbados vacation
If you are in Barbados for its beaches, there are things to know. Not all beaches are truly family-friendly. Here are our top 3 spots to bring the kids for some sun and fun!
Rockley or Accra Beach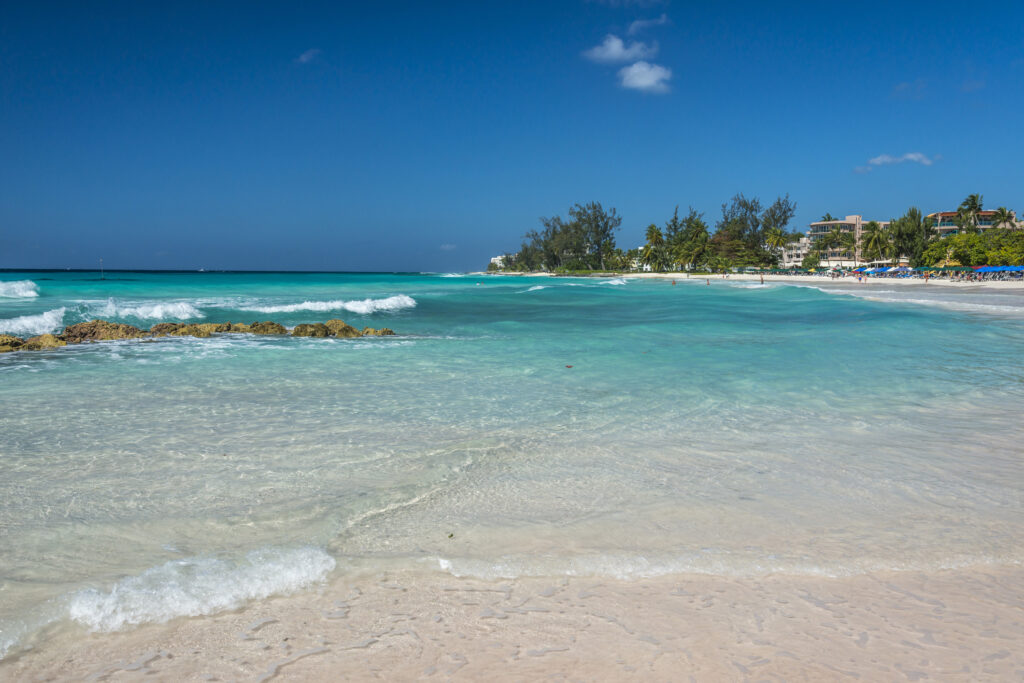 Rockley Beach, also known as Accra Beach, is a favorite spot for families. It boasts calmer and more predictable waves, soft white sand, and unique scenery, characterized by sea-grape trees and casuarina. The beach is also known for kid-friendly water sports like body surfing and kneeboarding. Add to this a nearby pool, with a lifeguard, and smaller children and toddlers can have a safe way to enjoy the water, too!
Brandon's Beach
Brandon's Beach is within walking distance from the cruise terminal, and a popular tourist attraction with a waterpark and watersports options. That said, this picturesque beach has a large car park, picnic benches, a lifeguard and stretches almost 2 miles. You can take long walks or relax with your family and watch all the action at sea.
Worthing Beach
Worthing Beach is a top-rated beach on the South Coast of Barbados. The area is best known for its sparkling white sand, coral reefs, and schools of tropical fish. The water is calm, and the region doesn't often experience rough waters. Outer coral reefs have sheltered the beach and limited the sea animals to smaller kinds. There are several restaurants nearby that can quench any hunger or thirst!
Barbados truly is a destination for everyone, and your kids will love it! We hope you enjoyed our family-friendly travel guide. Don't forget to check out our helpful Barbados travel guide before you arrive; and if you need a place to stay in Barbados, we've got you and your family covered!