No trip to Barbados would be complete without a taste of the island nectar—Bajan Rum. It isn't just a drink, but a way of life on the island. Land of rum for more than 300 years, Barbados is home of Mount Gay Distillery, running uninterrupted since 1703, a world record!
The rum produced in Barbados, called "Bajan Rum", was Georges Washington's favorite, insisting for this specific beverage to be served during his inaugural ceremony as the 1st president of the United States of America in 1789.
With exotic flavors, island spices, stories of salty seafarers and island pirates, the rum from Barbados is a drink steeped in history and tradition. What better way to top off a day than enjoying a sun-downer watching the sun set over a beautiful beach!
The Rum Revival
Rum has seen a huge revival in the 21st century and has seen some fantastic growth figures. Rum sales for the first decade grew by a massive 40%. Spiced rum and the flavoured varieties were especially strong performers with these innovations appealing to a younger audience. Some historians suggest that Barbados was the birthplace of rum, therefore there is no better place to come and experience the liquid gold of the Caribbean.
Bajan History of Rum
Rum is traditionally made from sugar cane which was introduced to the West Indies by Christopher Columbus and is plentiful on this beautiful island. Once the cane is cut, the sugar is extracted and molasses is left as a by-product. This molasses is fermented, distilled then aged in oak barrels to produce the Bajan Rum we know today. During the 18th century, the molasses came to be known as "black gold" because of the extra revenue it supplied the sugar plantations!
In the nineteenth century, the country was home to more than ten sugar factories and the sugar cane was produced by the work of thousands of slaves brought from Africa. The crops were cut and brought to the plantations' grinding windmills. Windmills used wind power to extract the valuable juices from the sugar canes. Today, you can still see many of windmills across the land.
According to many experts, Barbados produces the best rums because of the exceptional quality of its sugar. Why is the sugar so remarkable? Barbados' island temperate, sunny weather and cool rains are pivotal in creating the perfect conditions for growing sugar cane since the 1600s. The alkaline soil of Barbados is also acting as the special ingredient, it brings a distinctive combination of minerals and nutrients that help to define the aromatic taste of our sugar and therefore, its rum.
The Caribbean is at the core of all rum productions. Barbados is the largest and oldest producer with the first commercial distillery, Mount Gay dating back to 1703. The American colonies acquired a taste for our rum along with sailors and the navy and hence a worldwide trade was established.
Today rum comes in a huge range of colors and complex flavors which are acquired from the variations in production method. From light gold to rich and dark, and with a fantastic array of spices and flavors—it really is a haven for the discerning drinker.
Famous Rum Distilleries
Mount Gay
Mount Gay is the oldest and most famous distillery in Barbados and it's owned the French spirits group, Remy Cointreau. With its first commercial sales dating back to 1703, the company has a heritage to be proud of. The Mount Gay Visitor Centre is well worth a visit and you can also choose from five tours where you can find out more about Barbados' finest and most celebrated spirit. Reserve a trip to Mount Gay Distillery
Mount Gays' premium blend and oldest reserve is the 1703 old cask selection. After that their Extra Old (XO) is a blend that has been aged for 8 to 15 years. Black Barrel is a blended Bajans Rum produced in small batches that have been matured for a second time creating a unique spicy aroma. Eclipse is a great quality rum with a golden amber color and a rich smoky flavor whilst Silver is a white Bajan Rum with banana, peppermint and citrus notes.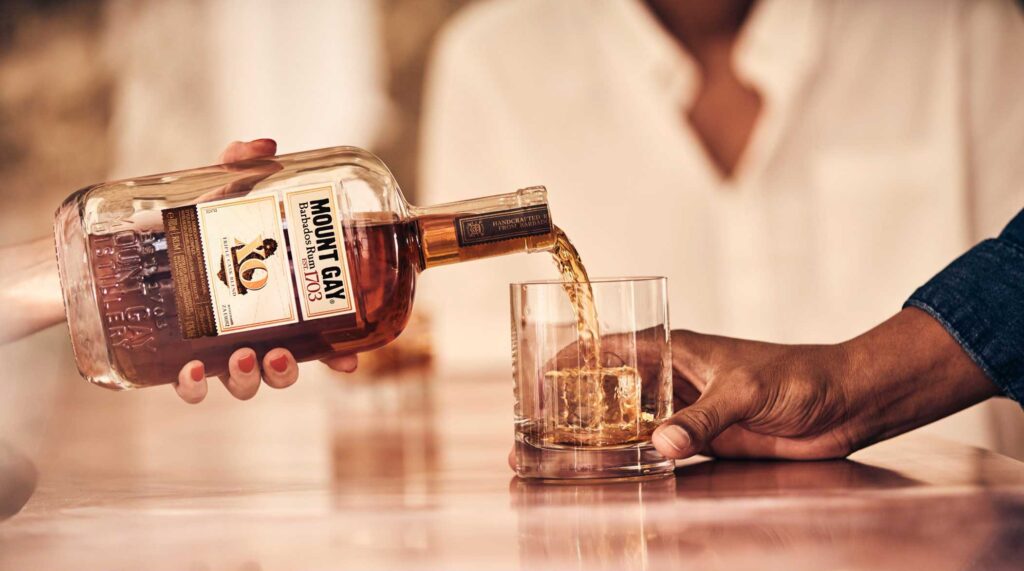 St Nicholas Abbey
St Nicholas Abbey is a 400-acre estate with sugar-cane fields, mahogany forests and formal gardens located in the hills of St. Peter. It's a lovely place to visit both for the magnificent views from Cherry Tree Hill and to find out more about the history of the plantations and rum production. Spend some time in the formal gardens, check out the avenue of Mahogany Trees and enjoy some refreshments including home-made Bajan rum punch in the beautiful and tranquil Terrace Café.
St Nicholas Abbey produces a number of aged Bajans Rum brands from 18 years, to 12 years to 5 years. They also produce a white Rum which is fermented in their "pot and column" still called Annabelle!
Foursquare Distillery
Foursquare is home to the prestigious Barbados rum brands of Rum Sixty-Six and Doorly's Rum and is located on the southern slopes of the St. George Valley. It is free to visit and you can see the original Foursquare "Distil House" built in 1737 as well as the Modern Distillery built inside the old sugar factory. You can also access the fermentation room and admire the pot still, the column stills and wander between their premium Bajaos rum brands aging in their white oak casks!
The Foursquare distillery also produces rum for the Real McCoy Rum Company. This rum is relatively new to the market and has been carefully researched and developed to closely replicate the rum of the pioneer rum-runner Bill McCoy. Bill McCoy operated in the 1920s where he took rum from the Caribbean and sold it off ships three miles offshore from New York City to get around the laws of prohibition. Whilst many products at that time were cut with other liquids, the Real McCoy was never adulterated and hence the name "The Real McCoy" came about.
Foursquare's Master Distiller is Richard Seale a fourth generation rum expert. He is also responsible for some other notable Bajan Rum brands to be developed and produced at Foursquare including R. L. Seale's 10-Year rum and Tommy Bahama.
Berry's Finest Barbados Rum is another brand of rum produced by Berry Brothers and Rudd in London but distilled in Foursquare.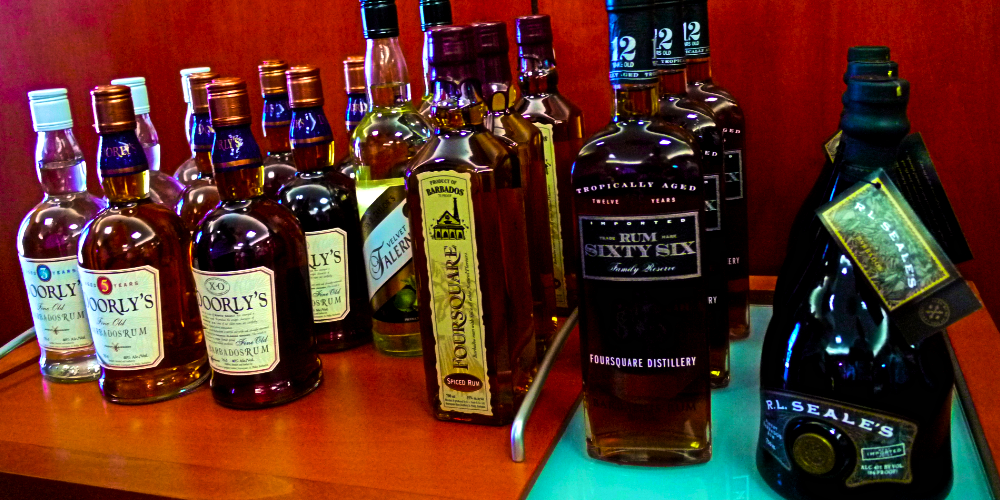 Plantation Rum
Plantation Rum was developed in the 1990s and is the brainchild of Alexandre Gabriel, an entrepreneur business man. Gabriel developed Plantation Rum as an artisanal blend of the some of the best rums from the Caribbean and Latin America including Barbados, Guyana and Grenada. Plantation Grande Reserve is one of their much-admired signature blend.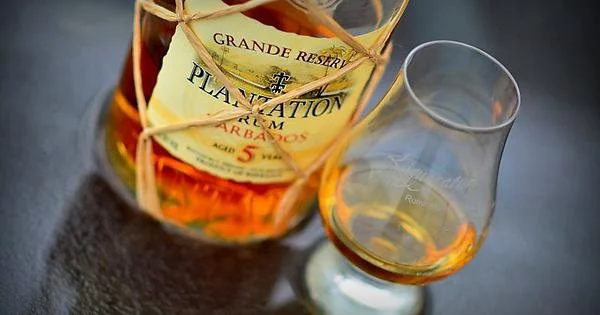 The Duppy Share
The Duppy Share is a blended rum from the Worthy Park Estate in Jamaica and the Foursquare Distillery in Barbados. It is a premium brand with unique character oozing with tropical flavors!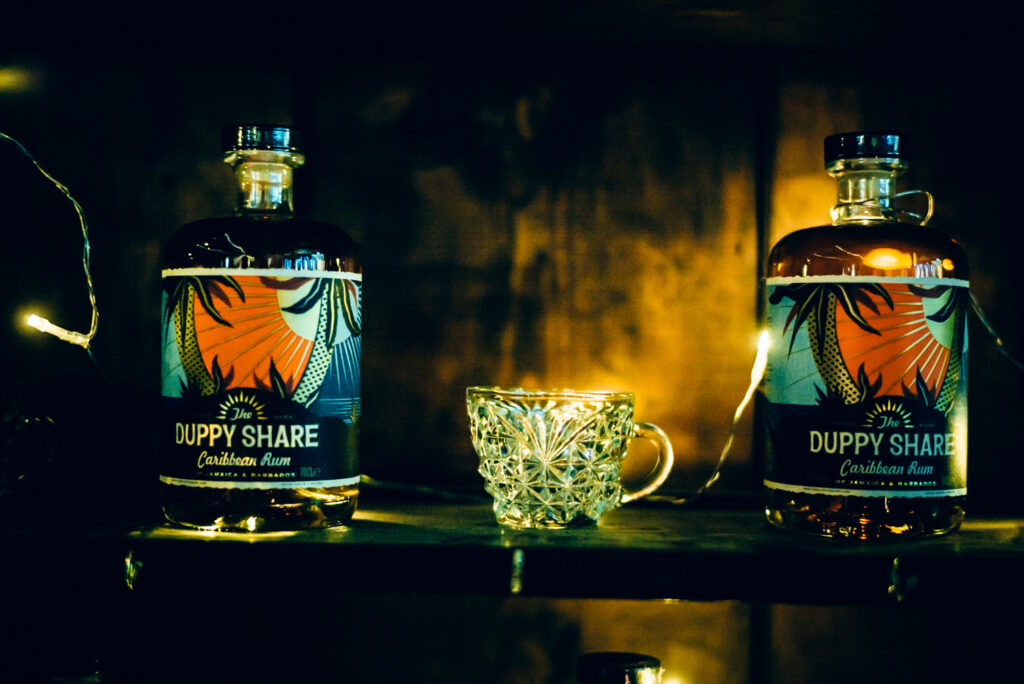 How to drink Bajans Rum
Bajan Rum can, of course, be drunk straight and that is how the locals like it! For this we recommend a glass with a good funnel so you can savour the aromas, although do resist the temptation to breathe in too deeply as the vapours are quite strong! Serve the rum at room temperature and you can even warm the glass with your hands if you like. Take your first sip and let the rum reach every part of your mouth to experience all the flavors and also take note of the additional flavors as you exhale!
If you want to spice things up a bit further, Bajan rum makes a great base for many cocktails and here are a couple of our favourites:

Bajan Rum Punch Recipe
Our Bajan Rum Punch is, of course, our most famous cocktail. Nothing beats a classic and this little rhyme helps you remember the recipe! "One of sour, two of sweet, three of strong, four of weak!"
Ingredients:
One part pure lime juice (1/4 cup)
Two parts sugar (1/2 cup)
Three parts Bajan Rum (3/4 cup)
Four parts water (1 cup)
Method:
Dissolve the sugar in the water and add the rum and lime juice. Blend well. Chill and serve with a couple of dashes of bitters and fresh grated nutmeg.
Makes 4 servings of Bajan Rum Punch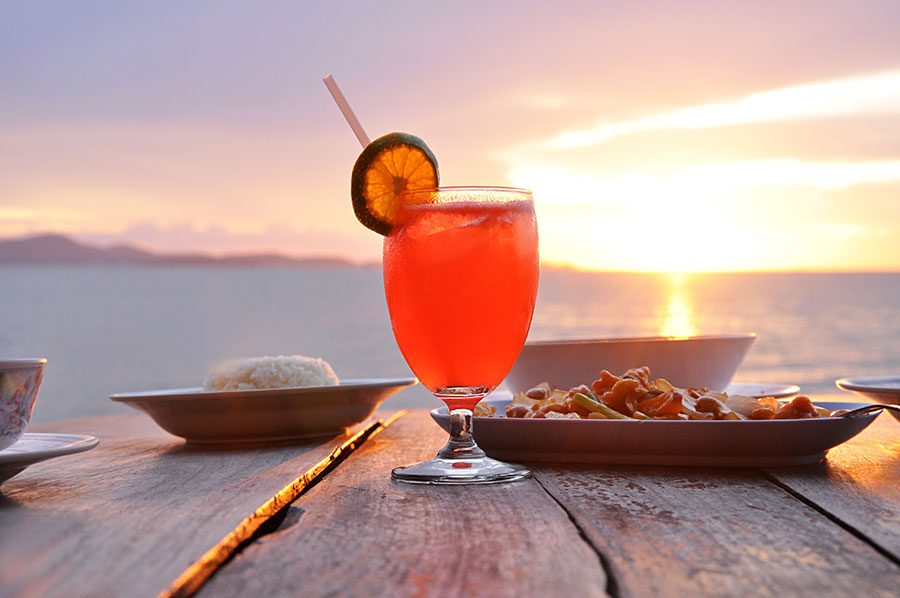 Rum Runners
A grown-up slush puppy—these Rum Runners are perfect for chilling out with a tropical breeze! This recipe is enough for you and two or three fellow rum runners!
Ingredients:
Four parts gold Bajan Rum (1 cup)
One part blackberry liqueur (1/4 cup)
One part crème of banana liqueur (1/4 cup)
Eight parts orange juice (2 cups)
4 cups of crushed ice
2 parts dark Bajan Rum (1/2 cup)
Method:
Add gold rum, blackberry liqueur, crème of banana liqueur, orange juice, grenadine and crushed ice in a blender. Blend until slushy and pour into glasses.
Float with the dark Bajan Rum and serve with a straw and garnish.
ZenBreak, the best place to stay for your rum discovery adventure
If you fancy visiting Barbados and finding out more about our famous rum heritage, we have some great accommodation available.