Barbados is a tropical treasure. A place perfect for couples in search of a low-key destination wedding in paradise. This Caribbean island has beautiful colonial architecture, clean beaches, breathtaking views, and no waiting period or minimum length of stay making it a great place for a destination wedding.
There are many stunning wedding venues in Barbados, each offering something unique to make your special day even more memorable. Couples can get married on a boat, at a resort, in a church, in an elegant plantation home, at any beautiful Botanical Garden, by sea cliffs, or on soft sandy beaches.
At ZenBreak, we help guests coming to Barbados to find the perfect vacation rental or holiday home accommodation for their unique needs and interests! Whether you're looking for a romantic beachfront setting or a lush tropical garden, we've rounded up the top wedding venues in Barbados to help you choose the perfect one for your big day.
Here are 5 of the top places to tie the knot in Barbados:
The Crane Resort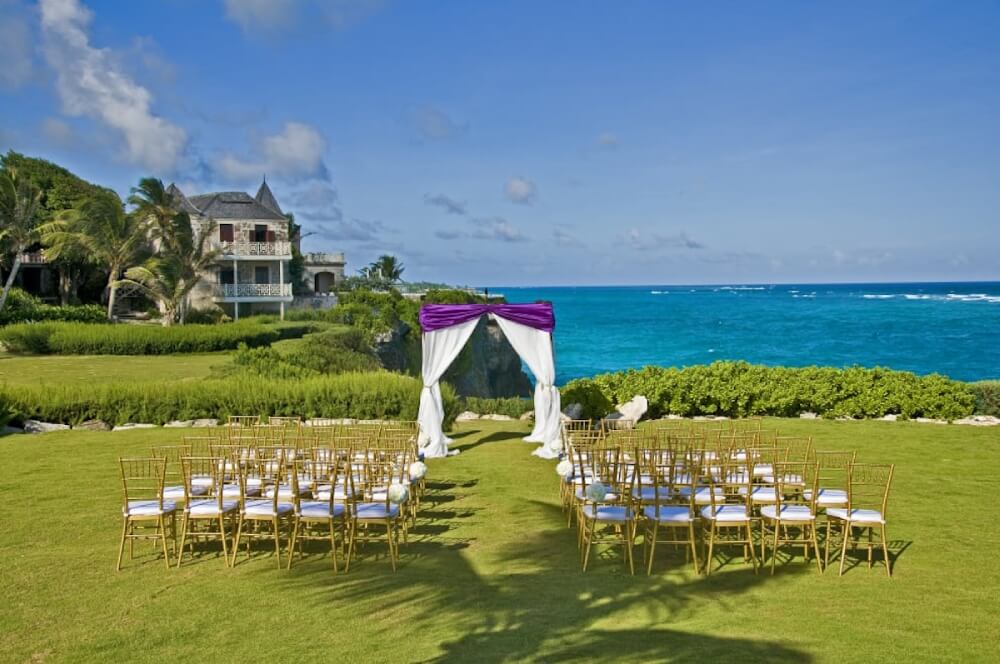 The Crane Resort is the ideal location to host your wedding ceremony and reception. With eight beautiful outdoor locations to choose from, you can find the perfect spot to exchange vows and celebrate with your guests no matter what size your wedding is. Whether you want an intimate beach or Cliff side wedding or a botanical garden reception, The Crane Resort has the setting you desire for your special day.
This resort is one of the most popular wedding venues in Barbados, boasting panoramic ocean views and a range of elegant event spaces. For a truly romantic setting, consider getting married in the resort's Cliff Pool Wedding Garden, which offers breathtaking views of the Caribbean Sea. If you're looking for a more intimate setting, they allow small groups to use their restaurants as a shared space. The Crane Resort also has private banquet rooms and outdoor spaces that are good for cocktail events.
The Colony Club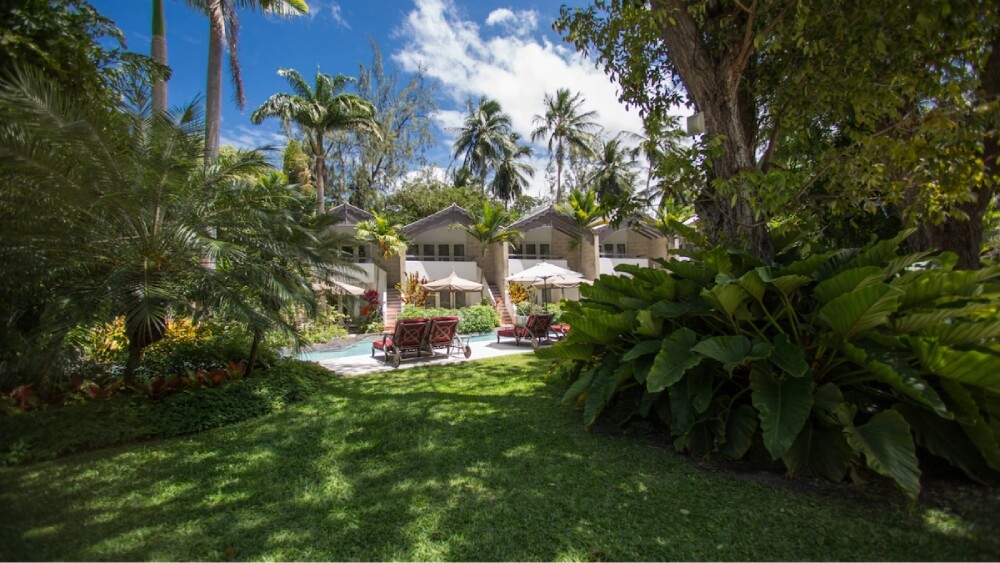 Another popular wedding venue in Barbados is The Colony Club. It offers a beautiful beachfront setting as well as a range of indoor and outdoor event spaces. The Colony Club is a great place for weddings because it has a laid-back tropical atmosphere with soft ocean breezes and the quiet rustling of palm leaves.
Aside from the stunning views and location, their outstanding wedding services are also worth a mention. The in-house wedding and event planners work hard to make sure that all of the details fit the style of your special day. Expert planning services include giving you sample wedding schedules and helping you choose the perfect location. They can also set up welcome parties for wedding guests and fun group trips. The Colony Club makes it easy to plan and gives you the best service, so you can have a party to celebrate love.
Little Arches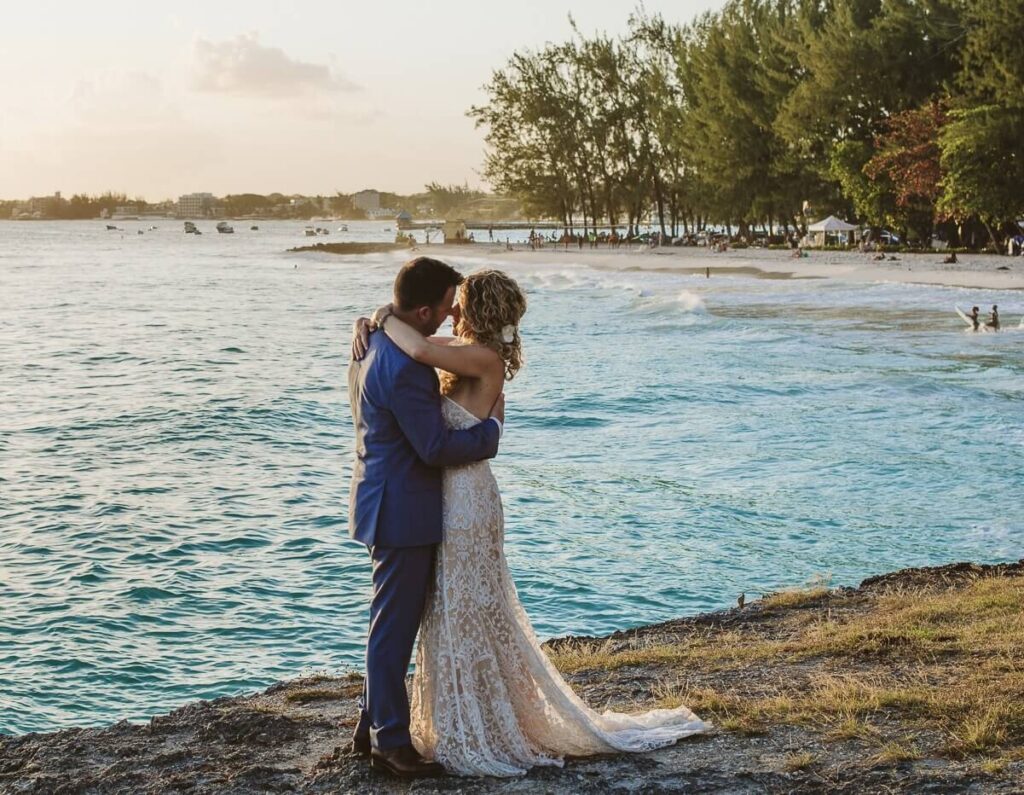 Little Arches is an adults-only boutique hotel and is a unique place to celebrate your wedding day. With its luxurious ambiance and private setting, this venue provides an intimate and romantic setting for your special day. Just a few steps from Enterprise Beach's white sands, they have a small wedding garden on the edge of a cliff that looks out over the sea. It makes a perfect backdrop for photography and lasting memories.
The hotel's certified wedding planner can help with every step of planning your dream destination wedding. Whether it's just the two of you making vows of love or a big wedding party, you can relax and let them take care of the hard part.
The House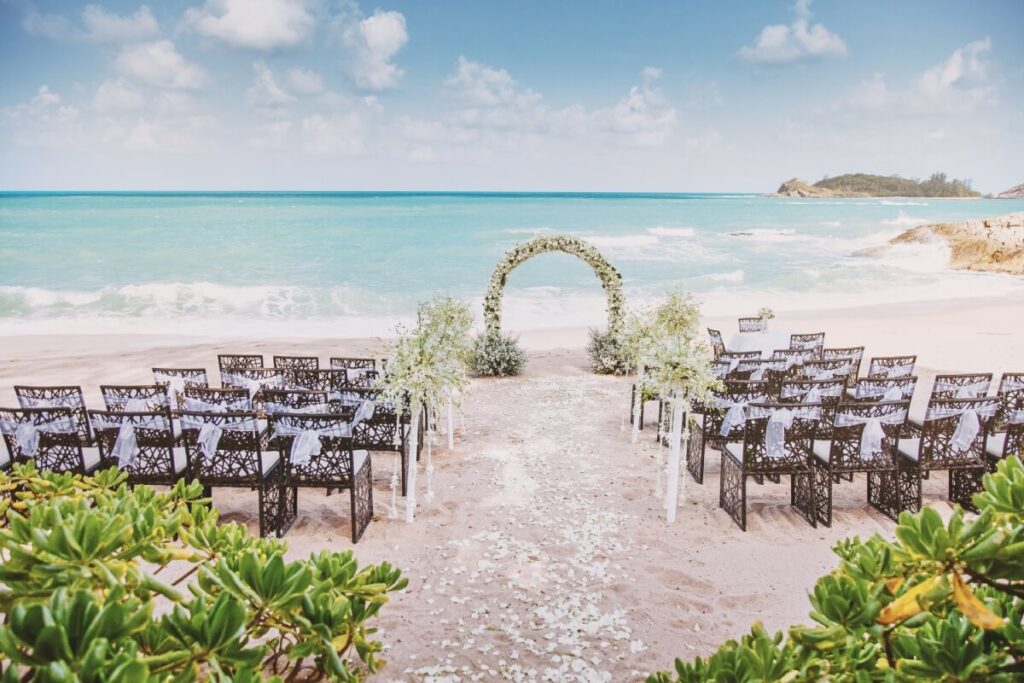 The House is an elegant hotel that's perfect for couples looking for a sophisticated setting for their wedding. The adults-only beachfront hotel in Barbados sets the mood for the most romantic dream wedding ever. The venue offers a range of event spaces to suit your guest list, from an intimate garden ceremony to a stunning beachfront ceremony. Their indoor and outdoor venues are big enough for a small group of close friends and family, while the Caribbean band plays music in the background.
The in-house team of wedding planner experts will work with you to create the perfect day, while the hotel's chefs can tailor a menu to suit your taste and budget. The wedding packages can be customized and are flexible, so you can plan your wedding exactly how you want, whether that's small and simple or big and fancy.
Southern Palms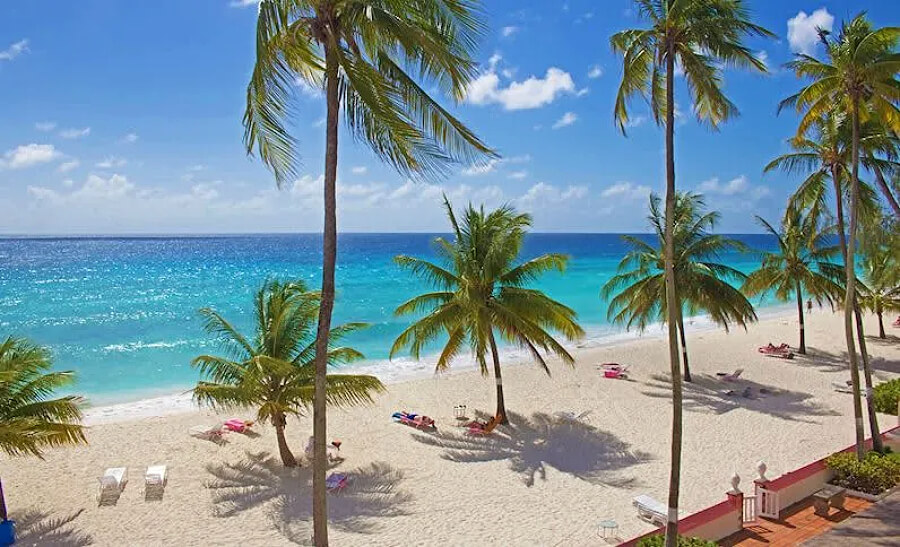 A beautiful backdrop awaits couples looking to tie the knot in style. Located just south of Bridgetown, Barbados, Southern Palms offers an idyllic beachfront location where you can take advantage of the island's natural beauty while enjoying a romantic Caribbean wedding.
With minimalist décor and a laid-back atmosphere, you can choose from several options for your ceremony including the beachside amphitheater, the garden, or even the pool area. Your reception can be held indoors or outdoors depending on weather conditions and your preference.
Southern Palms' event and wedding coordinator will take care of the details, from food and wedding cakes to flowers and entertainment. You can enjoy the most important day of your life. Sun, sea, and sand will be the setting for your honeymoon, where you can start your journey in a beautiful, calm place.
Those were our top 5 wedding venues in Barbados. We hope that this article will help you plan the wedding of your dreams. You'll have a fantastic day no matter which one you choose.
If you prefer to stay in a vacation rental in Barbados instead of a hotel, be sure to check out all the stunning accommodation options we have. You can even stay in one of the romantic villas or beachfront properties for your honeymoon!
FAQ
The 3 most commonly asked questions by soon-to-be newlyweds
How much is a wedding in Barbados?
A wedding in Barbados is about USD 4,000 on average. However, the price can range from $2,000 to $10,000 depending on what services you include. Some of the most popular items that couples tend to add to their budget include photography, videography, flowers, and food.
What are Barbados' marriage requirements?
Marriage licenses are granted in Barbados without a waiting period or minimum length-of-stay requirement. Applicants must make their application in person at the Ministry of Home Affairs office. A valid passport, birth certificate, and return tickets are required. Both applicants must present themselves together on the same day, within the specified times.
Can you legally get married in Barbados?
Yes, you can legally get married in Barbados. Your wedding in Barbados is legal under the national laws of Barbados. It's also recognized as a valid overseas marriage as long as you have the necessary documentation from your country.